We thrive to provide quality dentistry for people of all ages. We offer a wide range of dental services, including preventive, cosmetic, restorative, and reconstructive dentistry. We pride ourselves on our thorough patient education, gentle treatment, well trained staff and quality patient service. We have earned the loyalty of our patients, many of whom have been with us since our inception 1997.
Dr. Ghada Hamid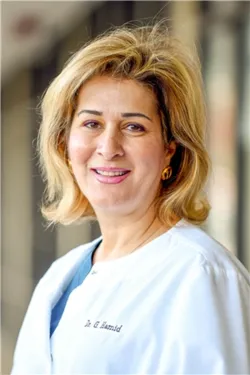 Dr. Ghada Hamid graduated from Boston University Goldman School of Dental Medicine, she earned her Doctor of Medical Dentistry (D.M.D.) in 1993.
Dr. Hamid's goal is to serve her patients with professionalism,compassion, and provide them with the best service they deserve.
In addition to different aspects of General Dentistry, she's known for her advanced skills in conservative restorative and cosmetic Dentistry.
Her goal is to provide her patient with pain free dentistry which she's know with. Her gentle care and genuine concern for her patients are appreciated by her community. She' a member of the Academy of General Dentistry and up to date with her continuing education and state of the art technology and updates.
She's an active member in the humanitarian medical associations : SAMS and NAAMA. Which are aiding in providing great medical services to needy people overseas. Dr. Hamid was born in Washington DC, grew up in different parts of the world, Brazil, Argentina, Lebanon, Spain and Iraq, she speaks English, Arabic and Spanish. She's married to her colleague Dr. Alayssami and has two wonderful children whom are in college now. She enjoys swimming, walking, reading, and traveling.

Dr. Mazin Alayssami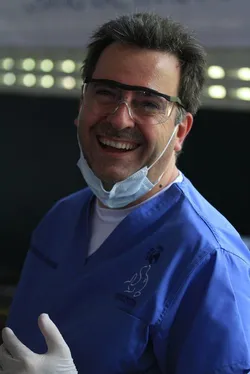 Dr. Alayssami received his Advance Standing Program DMD from Boston University Henry M. Goldman School of Dental Medicine, 1993, and Certificate of Advance Graduate Studies in Prosthodontics CAGS, Boston University Henry M. Goldman School of Dental Medicine, 1991, and Bachelor of Dental Surgery BDS, BA University, 1988.
Dr. Alayssami currently holds several proffessional posts such as President and Director of Clinical Care, Mazin Alayssami D.M.D., P.C.
Herndon, Virginia, April 2002 – Present, Owner and President of multi-office dental practice offering general dentistry and specialty services, Regional Vice President – East Region, Smile Brands Inc.
January 2015 - Present, President - Drs. Alayssami, Hamid and Associates, PC, May 1997-Present, Clinical Board of Directors - Smile Brands Inc., and Clinical Instructor Boston University AGED Program,
Community Service; Dr. Alayssami is active in his community and provided services like his participation in Smiles for Everyone Foundation – International dental mission trips to Thailand and Egypt; local events throughout Virginia, Youth Soccer Coach – Fairfax, Virginia, American Women's Association – Virginia Chapter – Volunteer and Fundraiser, Chaplin Youth Center – Volunteer, Society for Prevention Cruelty of Animals – Volunteer, Rappahannock Council on Domestic Violence and Holiday Hope - Volunteer
Dr. Alayssami is Married with two children in college enjoys tennis, and soccer, Coached a teenager's soccer team in Fairfax, Had the pleasure in volunteering with Smiles For Everyone Foundation to treat kids in Thailand and other countries.
Dr. Ricardo Gaitan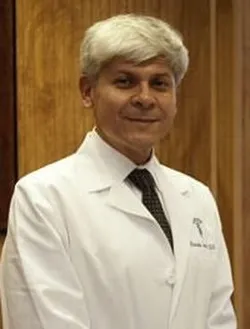 Dr. Ricardo Gaitan is originally from Peru, graduated from San Marcos University Dental School in Lima in 1985. He is certified Orthodontist from the College of Dentist of Peru in 1991. Dr. Gaitan obtained the degree of Doctor of Dental Surgery (DDS) after completion of three years Advanced Standing Program at the University of Maryland Dental School and completed Orthodontic Externship Program in 1997 at the University of Maryland at Baltimore. Dr. Ricardo Gaitan completed his Orthodontic Mini-Residency Program, Department of Orthodontics at the University of Washington School of Dentistry in 2000. Dr. Ricardo Gaitan is a member of the American Dental Association, Virginia Dental Association, Northern Virginia Dental Society, World Federation of Orthodontists, American Association of Orthodontists, Peruvian Orthodontic Society, Italian Orthodontic Society, Iberoamerican Association of Orthodontists and many foreign dental institutions. Annually, Dr. Gaitan gives lectures in orthodontic meetings overseas and expends his time in community activities: he is a member of the NIAF- National Italian American Foundation and he is former president of two institutions: American Peruvian Chamber of Commerce and the AIPEUC - Peruvian Institutions Association of USA and Canada. In 2005, Dr. Gaitan was recognized with the TUMI USA AWARD in Miami, Florida for his notable contributions to the Peruvian Community in USA and as Outstanding Peruvian Professional in the State of Virginia. This prestigious award event was televised in America, Europe and Asia.
Since 1997 Dr. Gaitan treats patients in his three practices located in Fairfax, Sterling and Springfield and as Orthodontist Consultant at his practice located in Lima, Peru. Dr. Gaitan is fluent in English, Italian and Spanish.
Our Heritage Dr. Ricardo Gaitan and his younger brother Jorge were born in Lima, Peru. They were raised in a family with a strong attraction to Dentistry. Their father and mentor, Dr. Sixto Gaitan Ortiz, was an Orthodontist and their main inspiration. Following in his footsteps, Ricardo and Jorge completed their studies at San Marcos University in Peru. Ricardo moved to USA persuing post-grade studies at the University of Maryland. Jorge is a succesful General Practicioner and Faculty in their Alma Matter in Lima. After additional academic and professional experiences, they decided to practice in different areas of dentistry with the quality and professionalism learned from their father.
Dr. Ricardo Gaitan resides in Northern Virginia with his wife Nancy and their three sons...Erick , graduated student of Chiropractic at Life University, Ricardo Jr., College Student at the Old Dominion University and David, student at Lake Braddock HS in Burke, Va.